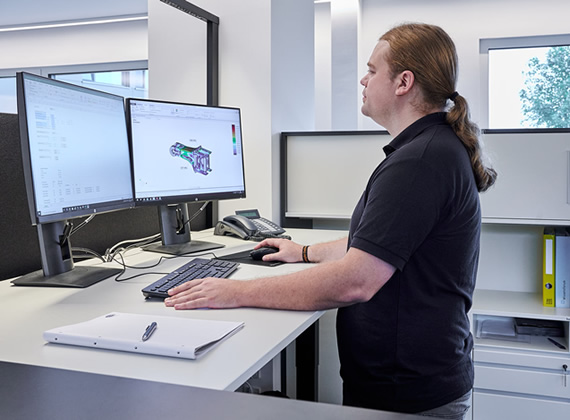 Simulation & testing
Material, layout, stress. Interfaces, shape, weight… There are many factors that can determine many things and change everything. We keep an eye on these factors, analyze and modify them at all project phases.
Solid analysis. We support you from the beginning, simulate mechanical structures, flow- and thermodynamic systems, evaluate engineering related tests and results, plan and build test stands to achieve optimal results.
Step-by-step custom-made and to the point – for efficient series production.